About Us
HELLO and welcome to Hot Rod Hardware's website HRH Has been in business for 25 years in 2020 …..1995-2020
THE SHOP IS BACK OPEN AFTER THE COVID LOCKDOWN IN VICTORIA.... BUSINESS AS USUAL ......
 
AS WE MOOVE WITH THE TIMES , HRH HAS EVOLVED WE NOW ARE COMBINED WITH SOUTHERN SPEED SHOP , SO SPEED SUPPLIES ARE NOW THE NORM
HOT ROD PARTS HAVE DECLINED OVER THE YEARS , SO I NEEDED TO MOVE WITH THE MARKET... MUSCLE CARS IS WHERE IT,S AT IN..2020! AND BEYOND.
SO EVEN WITH THE NAME HOT ROD HARDWARE WE DON'T DO MUCH FOR THE HOT ROD MARKET ANYMORE.
HOT ROD HARDWARE ARE PROUD TO BE NEW DEALERS FOR ROCKET RACING WHEELS USA
SEE OUR EBAY STORE FOR STOCK. oz_hotrodhardware
LOKAR ARE PROUD TO ANNOUNCE THE OWNERSHIP OF LECARRA STEERING WHEELS BY LOKAR , THESE ARE BY FAR A SUPERIOR AND COMFORTABLE STEERING WHEEL FOR THE HOT ROD MARKET ...FULL PADDED LEATHER WRAP NOT HALF HARD WRAP , SELECT STYLES IN STOCK NOW.
LOKAR ALSO LAUNCHED LS CLASSIC SERIES PRODUCTS , YOU CAN DRESS UP YOUR UGLY LS ENGINE WITH OLD SCHOOL BOLT ON PARTS , CHECK THE LOKAR WEB SITE FOR DETAILS.
We have a Retail Speed Shop so you can come and see for yourself the huge range of products on offer.
We sell QUALITY parts and accessories from the US to suit Hot Rods and Muscle Cars.
We have been a long time Lokar dealer , now 25 years and going strong in 2020 , also same for ididit columns.
WE WORKED WITH IDIDIT TO MAKE A RHD COLUMN SHIFT COLUMN COLLAPSIBLE AFTER SOME TIME IT HAS PAID OFF
THEY COME IN 30"/33"/35" CHROME /STEEL/BLACK , RHD , MADE ON AN ORDER BASIS , NORMALLY 6 WEEKS+.
Rod and Chris, the proud owners of Hot Rod Hardware since 2011, are car enthusiasts from way back.
We pride ourselves on offering personalized, friendly service and quality US parts.  Whether you come to the shop for pickup, call or email us or buy on our e-bay store,OZ_HOTRODHARDWARE your products will be sent in a timely and efficient manner.
we go to as many car shows as possible, both in Australia and in America, so we can stay up-to-date with current car building trends.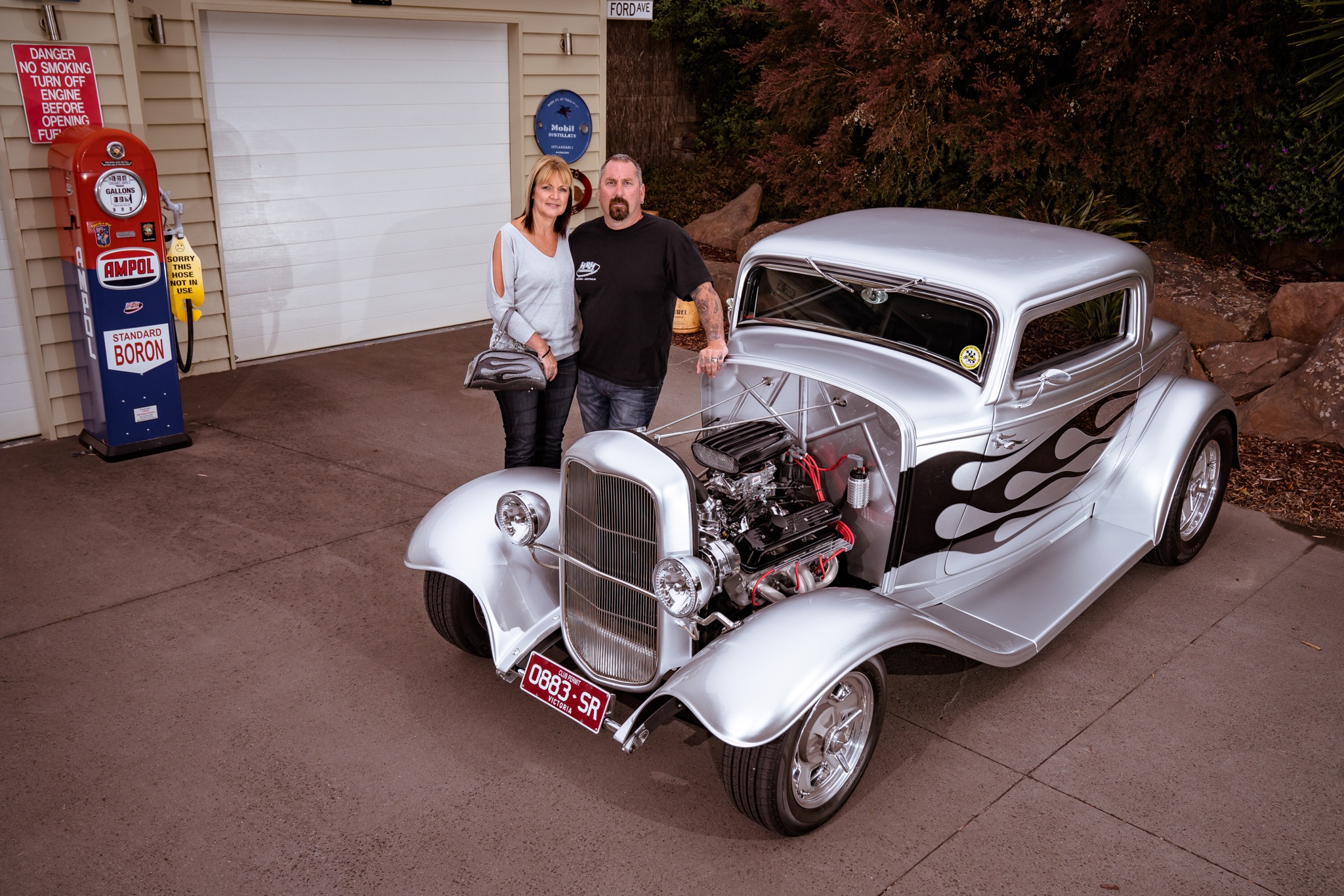 We are licensed dealers of many well-known American brands and actually visit our suppliers in America on a regular basis so we can provide the latest and newest products available to our Australian Customers.  Shipments arrive on a weekly basis.
PRODUCTS
We ONLY sell US quality BRAND NAMES.
We are licensed dealers of LOKAR, IDIDIT, DAKOTA DIGITAL, RON FRANCIS WIRING, BORGESON UNIVERSALS, ALL STAR PERFORMANCE, BILLET SPECIALTIES, CLAYTON MACHINE WORKS, ROCKET RACING WHEELS
We also stock other great brands such as Trique Manufacturing, Krist Kustoms, Edelbrock, Holley, MSD, B&M Shifters, ARP, Dynamat, Powermaster, Quikfuel, Demon and many others.
With a great relationship with our US wholesalers, chances are, if I don't stock I can get it!!!
Other products include handbrakes and cables, billet alloy pedals, throttle brackets, tail lights, billet interior door handles and window cranks, billet hood and trunk release cable kits, and many many more…..
WHAT's NEW
Hot Rod Hardware frequently visits America to source the latest products available.
US manufacturers are always releasing new products so we like to offer these to the Australian Market as soon as we can.
LS CLASSIC BY LOKAR HAS RELEASED DRESS UP GEAR FOR YOUR LS ENGINE
OLD SCHOOL FUEL INJECTION
BBC OR 409 VALVE COVERS FOR LS ENGINES
VALLEY PLATES WITH BREATHER TUBE
AND MORE!!
The latest thing from LOKAR …… Electronic sport mode cable operated shifters
for 4L60E,4L80E,6L80E,6L90E,AODE,4R70W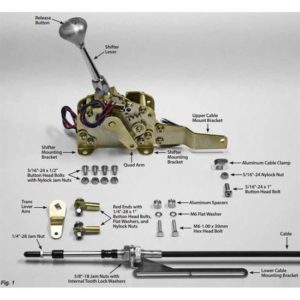 select sport mode and bump up or down through the gears
they come in a range of shifter lever lengths 6" 8" 10" 12" 16" also 12" & 16" nostalgia double bends
OUR 40 SQUARE METER SHOW ROOM
IS LOCATED AT 36 GREEN MIST CRES , BOTANIC RIDGE 3977 , VICTORIA
SHOP HOURS ARE MON-FRI 9:30-4:30
WEEKENDS BY APPOINTMENT ONLY
SHOP PHONE :03 9752 6555
MOBILE 0410 500 717 BUSINESS HOURS ONLY PLZ
WE ALSO HAVE PRODUCTS LISTED ON EBAY OZ_HOTRODHARDWARE
email: parts@hotrodhardware.com.au